Monitor your entire hybrid IT infrastructure
We maintain an incomparable collection of 2,000+ plug-ins.
See them all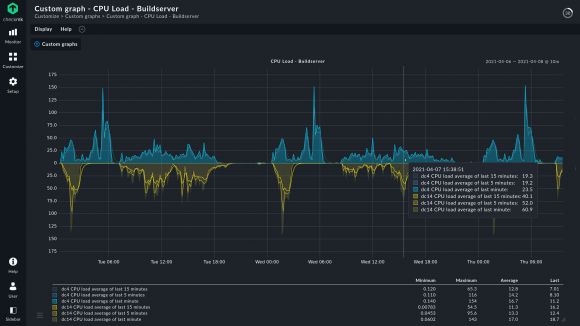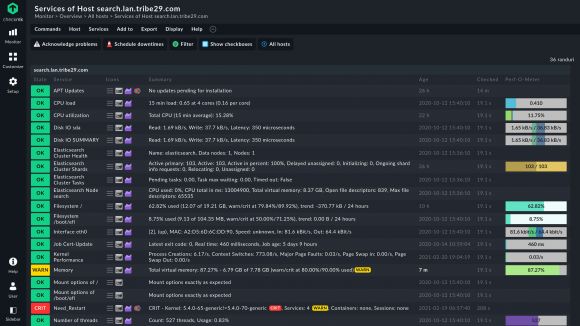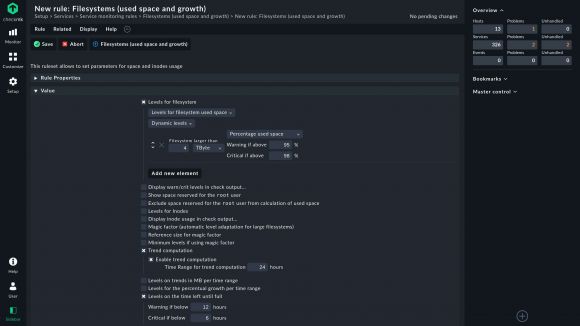 News

Introducing Checkmk 2.1

Best of both worlds. For sure.

With the all-new Checkmk 2.1, we are laying the foundation for hybrid IT infrastructure monitoring at its best. It comes with a revamped Kubernetes monitoring, more integrations for your open observability ecosystem, better performance, and many more.

EventS

Checkmk Conference #9 bookable!

The most awaited gathering of Checkmk enthusiasts is back for 2023! On June 20-22, 2023, we'll be hosting our conference. Be fast and save your preferred workshop seat and conference ticket. Benefit from insightful talks and an on-site community experience back in Munich.

Some workshops are booked out already - secure your seat today!
Rapid deployment
From 0 to monitoring in <10 min
Fast installation from a single package, available for many platforms
Identification of more than 90% of devices and services via auto-discovery
Intelligent alarms with pre-set thresholds based on industry expertise
Unlimited scale
Hundreds of thousands of hosts
Highly efficient instances can monitor hundreds of thousands of services
Distributed architecture supports hundreds of instances
Minimal hardware requirements on server- and client-side
Powerful automation
Checkmk does the work for you
Auto-discovery, auto-configuration and automated agent updates
Automated monitoring for dynamic, ephemeral infrastructures
Powerful API enables integrations with other ITOM/ITSM systems
With Checkmk, monitoring is just the beginning.
Our community actively shares monitoring knowledge and best practices from a diverse set of industries. We combine that expertise with our creativity to build the ideal solution for monitoring IT environments of all kinds.
We believe in a best-of-breed approach — you should always choose the right tool for your needs. That's why we build strong integrations that allow you to use Checkmk to monitor everything that powers your business.
Checkmk is the best way to monitor your complex and hybrid IT infrastructure.