Checkmk comes with more than 2,000 integrations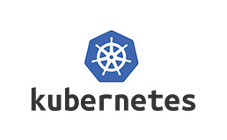 ---
All in one server monitoring software
Your organization uses multiple types of servers. It is therefore important to use a server monitoring software that can help you can get started with all of your server monitoring at once.
Checkmk provides this flexibility through its large collection of 1,800+ plug-ins. Here are some examples of server types which can be monitored with Checkmk:
Mail server monitoring — Make sure your mail servers function reliably by using one of our generic POP3, IMAP or SMTP checks. Get detailed information on your mail application with our plug-ins for MS Exchange, Postfix, qmail and more.
Web server monitoring — Ensure minimal downtime for your web servers by getting alerts from our active HTTP, FTP and SSL checks. Monitor performance metrics of your Apache and Nginx web servers.
Database server monitoring — Checkmk supports monitoring of all major databases: MySQL/MariaDB, Microsoft SQL, PostgreSQL, Oracle, MongoDB, IBM DB2, IBM Informix, SAP HANA, Microsoft Azure SQL and Amazon Web Services RDS.
Application server monitoring — Checkmk helps monitor almost all Java applications servers (e.g. JBoss, Oracle WebLogic, Apache Tomcat, IBM WebSphere)
FTP server monitoring — Track the availability and response times of your FTP server, and monitor of your servers' CPU load, capacity, memory utilization, network latency and packet loss.
Linux server monitoring
Get an accurate overview of your Linux servers' health and performance. We support the following Linux OS: Debian, Ubuntu, Red Hat Enterprise Linux, Fedora, CentOS, openSUSE, SLES and other derivatives, as well as all other DEB-based distributions.
Benefits of Linux server monitoring with Checkmk:
Minimal footprint (the agent requires little CPU, RAM or hard drive space)
Full transparency (only a shell script is executed in which you can see all commands)
Complete security (the agent permits no access from the network whatsoever)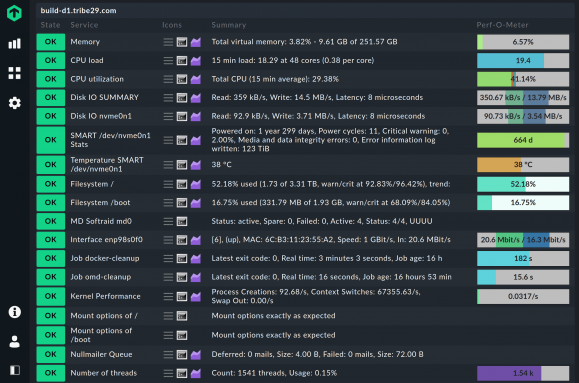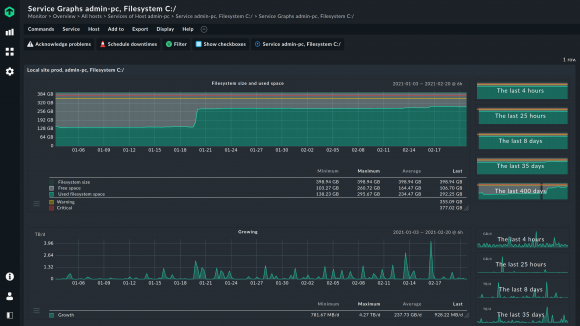 Windows server monitoring
Monitor your Windows servers and gain insights into critical metrics such as CPU, memory, disk usage, services, processes, network interfaces, filesystems and more. Quickly identify and resolve any performance or availability issues.
Benefits of Windows server monitoring with Checkmk:
Benefits of Windows server monitoring with Checkmk:
Easily integrate monitoring for MS Exchange, Active Directory, MS SQL and Skype
Monitor the latest Windows OS and older versions (Windows XP, Windows Server 2003 etc.)
Use a simple executable file with no DLL dependencies (no risk of malicious code injection as the agent doesn't read data from the network)
Virtual server monitoring
Monitor the health and availability of your virtualized server environment. Checkmk supports the real-time monitoring of all major virtualization platforms, such as VMware ESXi, Microsoft Hyper-V and associated virtual machines.
Virtual server monitoring is already integrated in Checkmk, so that your virtual machines can be monitored with almost no additional set-up. Checkmk itself can also be run on a virtual server infrastructure within the virtual appliance.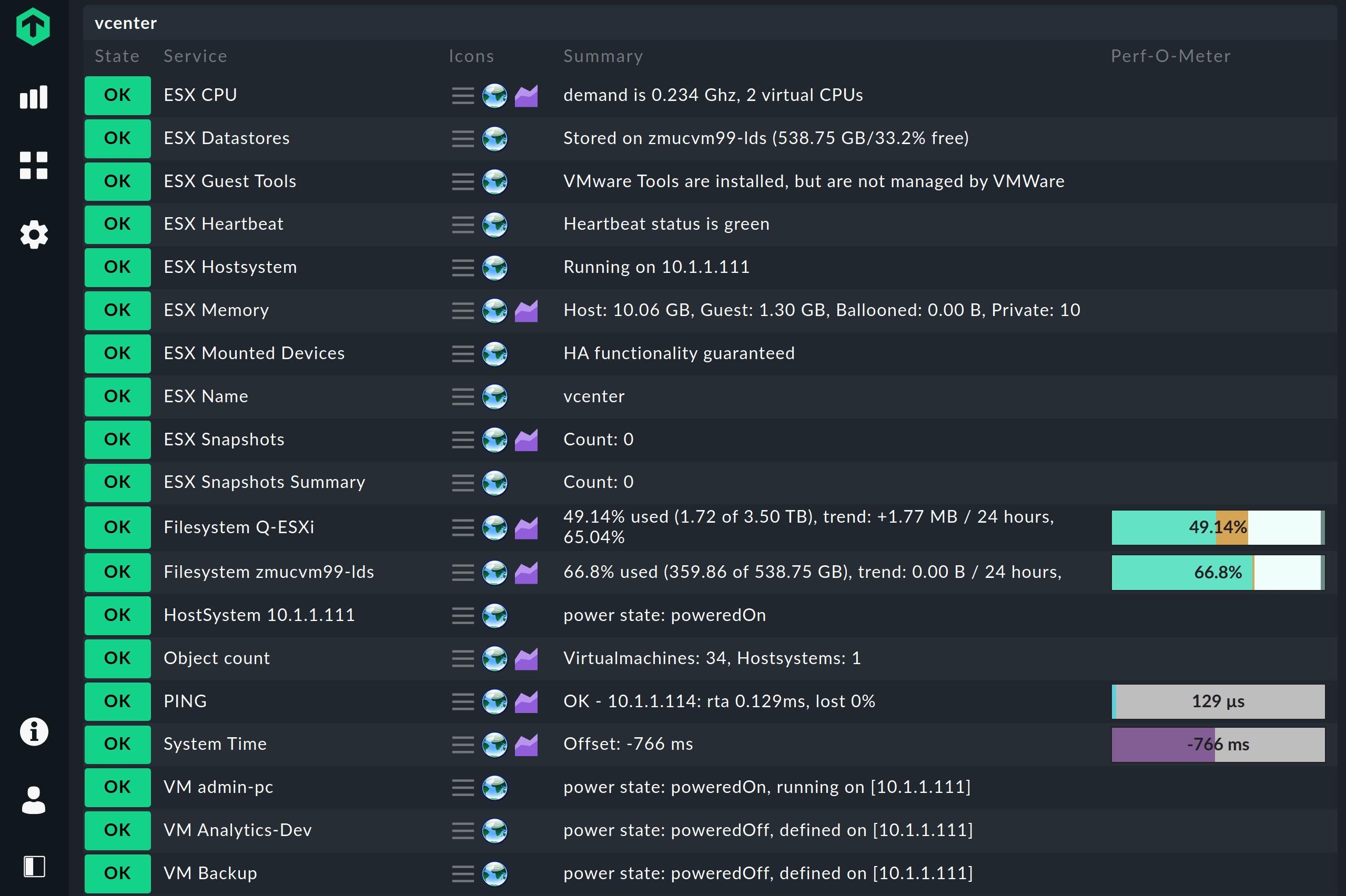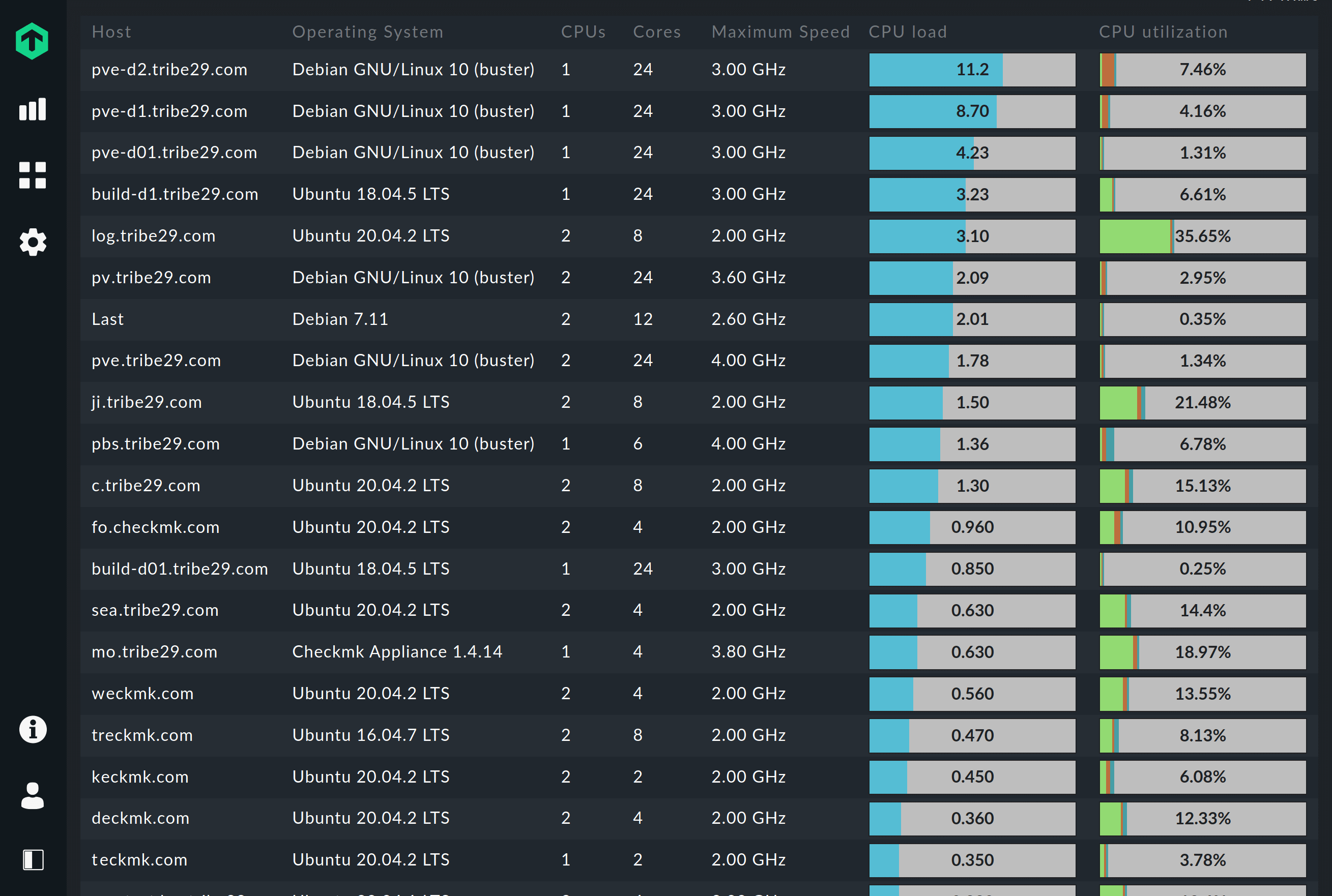 Centralized Asset Management
The Checkmk hardware & software inventory is built to automatically discover and manage your hardware & software asset information on all servers and workstations being monitored.
Easily identify hosts with vulnerable and outdated software versions, so that you can act to secure your IT. Checkmk also stores the history of the inventory of a server and helps you track changes in your environment, e.g. a BIOS update, RAM upgrade.
Integrate Checkmk with your Configuration Management Database (CMDB) to always have an up-to-date overview of your IT.
With Checkmk we have visibility and insight into the systems and applications that power our business. We know the lifecycle and usage patterns of our systems thanks to Checkmk and this is really a powerful feature when making important business decisions regarding these systems.  We do not have to do guess work, it is a matter of pulling up the right view or generating the report and looking at the details.