Over the past two years, we have all gained a lot of experience with virtual events, and have also become somewhat tired of them. We were therefore unsure whether this year's virtual Checkmk Partner Day would be able to top last year's success. But on the evening of November 18, 2021, we became certain: Yes, it could! Over 90 participants from more than 60 partners out of a total of 13 countries had accepted our invitation. We can thus look back on a successful event and a new record number of participants.
Company founder Mathias Kettner and tribe29 CEO Jan Justus opened the fifth Checkmk Partner Day on the morning of the event. During their welcoming speech they emphasized that tribe29 was not only able to gain a first partner in many countries, but also to expand the number of partners in regions with existing structures.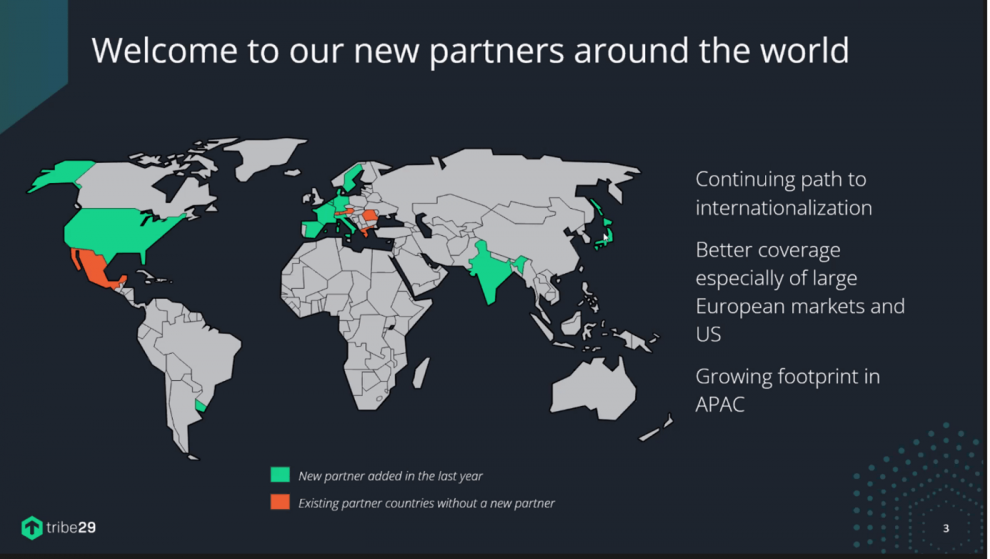 Afterwards, Lars Michelsen from tribe29 gave the partners an exclusive preview of version 2.1 of Checkmk, which is planned for introduction in the coming year. In addition to new functions and performance improvements, it will also contain further optimizations to the user interface.
A focus on observability and hybrid IT environments
An example of where the journey is headed could be seen in the morning presentations on the integrations of Checkmk and InfluxDB, Grafana, and with Datadog. Checkmk will soon be able to export monitoring data natively to InfluxDB, laying the foundation for using metrics data from Checkmk in a wide range of business applications. In addition, Grafana integration will be improved to simplify the visualization in Grafana of monitoring data from Checkmk. The integration with Datadog, on the other hand, is an example of how Checkmk can accept and process data from other tools. Such integration capability makes Checkmk the ideal foundation when building an observability platform.
In addition to the new integrations, partners also received the latest information on monitoring Kubernetes and cloud environments with Checkmk. Martin Hirschvogel and Wontek Hong from tribe29 presented details on the new Kubernetes monitoring in a live demo. After the lunch break, Thomas Lippert from tribe29 presented details about plans to run Checkmk in the cloud. Attendees took the opportunity to share their opinions on the content presented in the talks via live polls, chats or Slack channels. We are grateful for all the encouragement and constructive feedback, which we will of course incorporate into the Checkmk roadmap for 2022.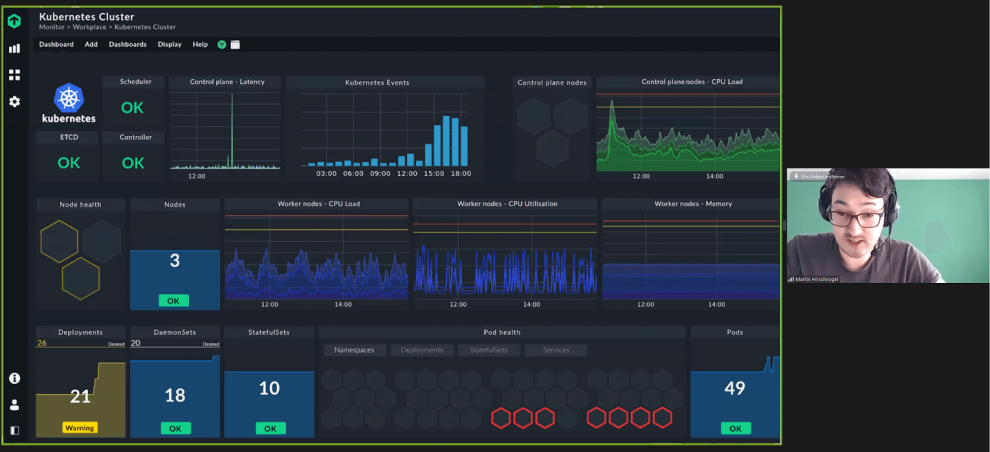 Alongside the exchange with Checkmk developers, the virtual event was also intended to serve as a platform for dialog among our partners themselves. We succeeded well in this with presentations from our partners. All three presentations were well received by the participants. Christian Michaelski from CONET Solutions, for example, presented his modular SIEM concept. For this, Christian built a SIEM solution based on Checkmk, ElasticStack, Redis and Kanban. David Knecht from Anyweb in his presentation showed how users of Checkmk can write their own SNMP plug-ins much more easily using the pyATS test framework. In the third partner presentation, Robert Sander from Heinlein Consulting explained, among other things, how he uses data2label to automatically assign labels based on monitoring data to hosts.
This year, tribe29 has again honoured several partners and community members for their commitment. Besides Robert Sander and Christian Michaelski, Andre Eckstein from Bechtle Solingen and Andreas Döhler from Bechtle Chemnitz were also pleased to receive their 'Top Community Partner' awards. All four have been particularly committed to the Checkmk Community and will soon receive their awards by mail.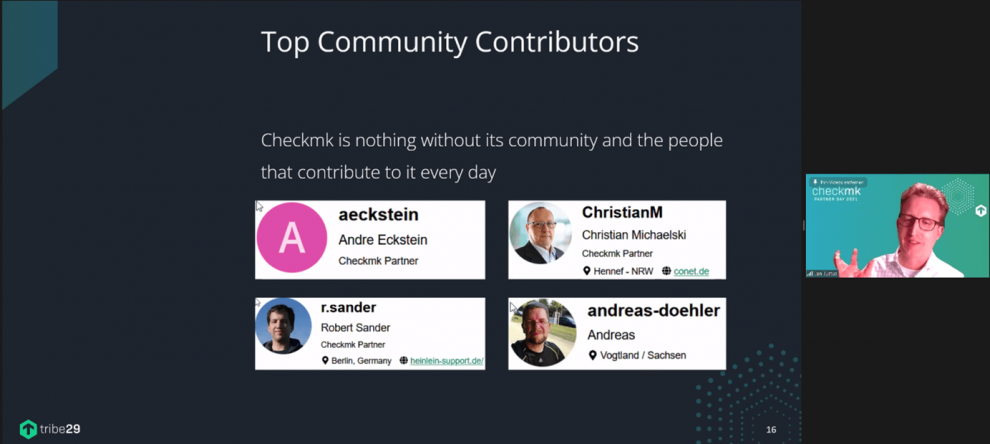 The award for 'Deal of the Year' went to MT AG, while SVA secured the 'Partner of the Year' award based on the sales it achieved last year. In addition, tribe29 honored three partners – ACP, Bechtle Chemnitz and comNET – as 'Top Business Builders'. All three stood out with their outstanding numbers of new customers.
We would like to express our sincere thanks to all participants and we are pleased that the Checkmk course has met with such a positive response. At the same time, we would like to thank all participants for their valuable feedback. We hope to meet again in person in May 2022 at the Checkmk Conference #8 in Munich – this in any case our plan.
Related Articles
Meet tribe29 at FOSDEM 2021!
Some of you might remember meeting the tribe29 team live at last year's FOSDEM. We were very honored to be part of and were overwhelmed by the…
Meet tribe29 at FOSDEM on Feb 1st
Warm welcome to the year 2020. We are excited about the upcoming year and have made ambitious plans for the next few months. One absolute priority for…
---