Checkmk 2.2
The IT monitoring platform – for cloud and hybrid IT
Checkmk 2.2 has arrived – and is ready to monitor your hybrid IT infrastructure with new features for monitoring native cloud applications, OpenShift support, an expanded REST API, UX improvements, enhanced integrations and over 174 new or reworked checks and agents. Monitor your cloud assets from top hyperscalers with Checkmk 2.2 in addition to the powerful monitoring of your on-premises networks and servers.
Real-time monitoring of your dynamic cloud workloads
Map your dynamic cloud infrastructure in real time in your monitoring – with new checks for AWS, Azure and Google Cloud Platform, cloud-specific dashboards, seamless integration with your cloud infrastructure, and many more features.
Monitor your public cloud applications
Checkmk now officially supports Google Cloud Platform. Version 2.2 covers your use cases in GCP, AWS and Azure with its enhanced and new checks:
Monitor basic cloud applications for compute, networking and storage.
Keep track of your cloud-native services like managed databases, functions, and microservices.
Keep an eye on resource consumption and costs of your cloud environment at all times with Checkmk.
Visualize your cloud thanks to built-in dashboards, to keep track of the status and all the details of your cloud resources in GCP, AWS and Azure.
Integrate seamlessly with your cloud
Run Checkmk in the cloud and benefit from its broad features to monitor dynamic and ephemeral infrastructures.
Integrate Checkmk easily in your cloud thanks to Checkmk's availability on AWS and Azure marketplaces.
Back up Checkmk in the cloud with support for AWS S3 and Azure Blob Storage.
Let Checkmk automatically remove your vanished EC2 instances from monitoring via the new host lifecycle management.
Benefit from monitoring agents with pull and push modes and auto-registration.
Cloud-ready monitoring agents
With the new features of the monitoring agents, your monitoring will easily keep up with the dynamic infrastructure of your cloud environments:
The agent's new push mode enables autonomous sending of TLS encrypted data to your Checkmk server. Ideal for monitoring servers in segmented networks with restricted access or monitoring on-premises IT from the cloud.
Thanks to auto-registration, Checkmk adds new hosts to the monitoring in real time. Checkmk not only performs an auto-discovery of the services, but also activates changes automatically.
Now with OpenShift support
With the 2.2 release, Checkmk now officially supports OpenShift, a popular and widely used Kubernetes distribution among our customers, and we are proud to add it of the list of Kubernetes distributions supported by Checkmk.
We further enhanced overall Kubernetes monitoring with support for CronJob, Persistent Volumes, and Persistent Volume Claims.
Set your monitoring on autopilot
Starting with version 2.2, we finally say goodbye to the legacy web API. The new REST API already introduced with 2.0 not only covers all the features of the legacy web API, but also provides many more options, making the automation of your monitoring a breeze.
At the same time, the Agent Bakery also receives new and improved features that enrich the central agent management. It is now possible to configure generic agents for any folder.
This allows you to configure agents before any of the affected hosts are even registered.
Extend your IT monitoring platform
Checkmk is an IT monitoring platform that easily integrates with other monitoring solutions – either by importing monitoring data from other tools or providing it to them.
With this release we:
improve the integration with Grafana and InfluxDB,
enable import and export of views, dashboards and reports with other users or Checkmk instances, and
increase the performance of LDAP integration in large multi-server environments.
Checkmk 2.2 makes your life easier
The new version of Checkmk also brings many minor and major improvements that simplify working with and in Checkmk. Among other things, this includes:
An easier upgrade of individual instances in a distributed monitoring environment, as MKP management now supports different versions of MKPs during an upgrade.
The Site Status sidebar element now allows the selection/deselection of all sites.
Better rights management for MSPs and distributed organizations.
Get more value from your monitoring
Put your monitoring data in better context by, for example:
Using Frozen Business Aggregations to compare a saved BI aggregation to the live version,
filtering host and service labels using Boolean logic with AND/OR/NOT,
combining inventory tables around other inventory data in one unified view, or
applying regular expressions in host and inventory views.
UI improvements for intuitive configuration
Many design- and UI improvements make Checkmk more intuitive to use, with better visibility of checkboxes, and a visual overhaul of inline help and all confirmation dialogs.
New checks and agents
Since the 2.1 release, we have revised or introduced 174 checks and agents. With version 2.2, Checkmk now supports the monitoring of Cisco Meraki and PrimeKey appliances, as well as retrieving data from a Ivanti Neurons for MDM (formerly MobileIron Cloud) system. We have also significantly expanded NetApp and Graylog monitoring.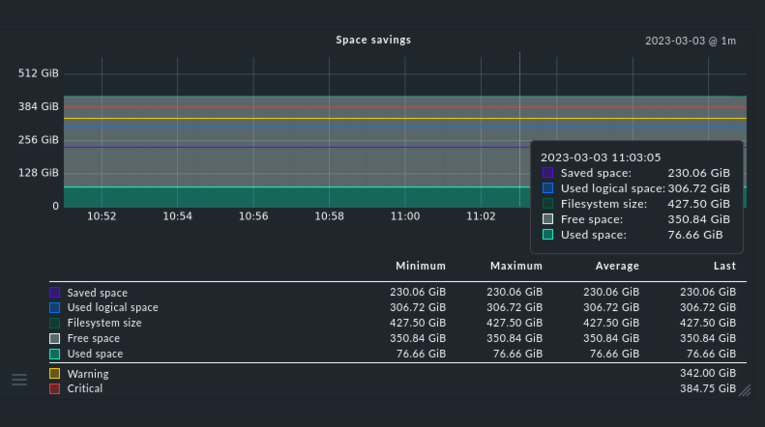 Secure your monitoring
With the Checkmk 2.2 release, we also integrated authentication with SAML in the GUI of Checkmk. This means that in the future you will be able to configure SAML via Checkmk and assign SAML attributes to roles and contact groups, among other things. In addition, all special agents will support the password store.
Simple and flexible – the new license management
We are introducing a new license management for the Checkmk Cloud Edition making licensing one-step process. Enter credentials once and don't worry about license audits again.
One software package that can become a Trial, Free or fully working Cloud Edition
License state determines functionality
Online- and offline verification
Blog | Checkmk 2.2: Monitoring for Cloud and Hybrid IT
With Checkmk 2.2, we not only extend Checkmk as a platform for hybrid IT monitoring, but also introduce a new product edition, Checkmk Cloud Edition. In this blog post, we will highlight some of the enhancements in the new release.
Read More
Blog | This is the Checkmk Cloud Edition
The Checkmk Editions family is growing – say hello to its newest member, the Checkmk Cloud Edition. It is a state-of-the-art monitoring platform for cloud and hybrid infrastructures and further builds on the strengths of the Enterprise Edition.
Read More