Monitor your hybrid IT infrastructure
Unmatched number of 1,800 vendor-maintained plug-ins.
See them all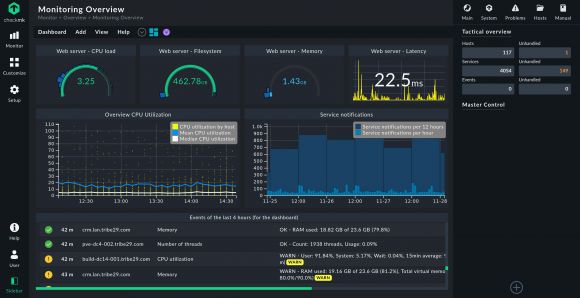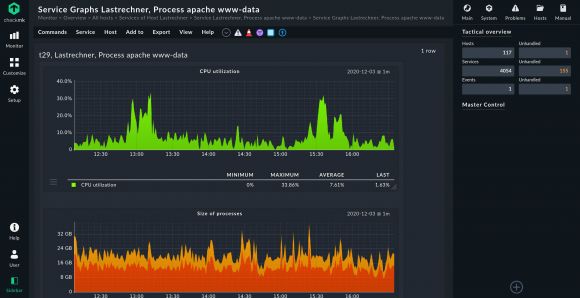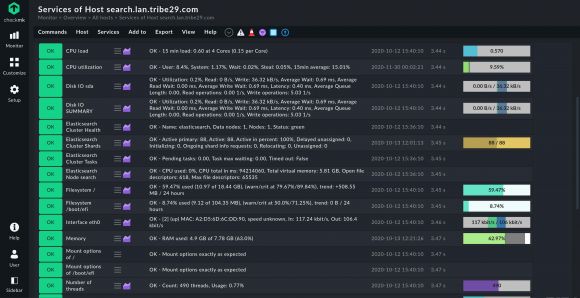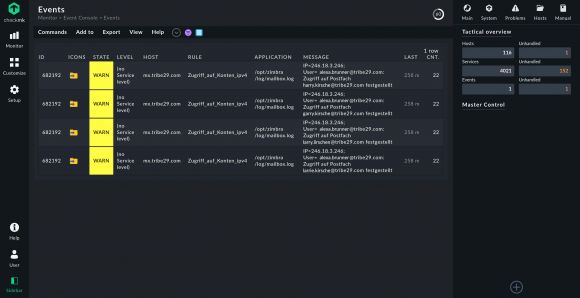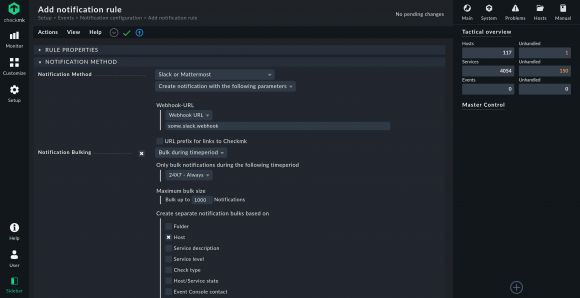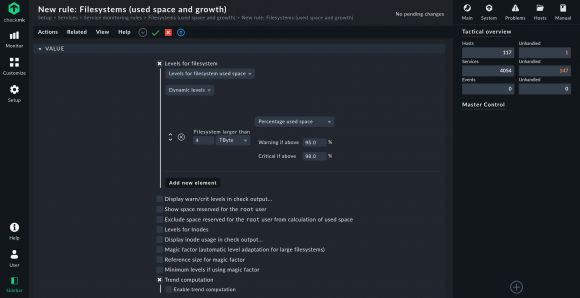 New VERSION
Checkmk 2.0 Beta has started
Checkmk 2.0 comes with a complete new, intuitive user interface with simpler workflows and many new powerful features for network flow monitoring and more.
Learn more about Checkmk 2.0
Deploy in minutes
From 0 to Monitoring in <10 min
Fast installation from a single package, available for many platforms
Identification of more than 90% of devices and services via auto-discovery
Intelligent alarms with pre-set thresholds based on industry expert know-how
With unlimited scale
Hundred thousands of hosts
Possibility to monitor several hundred thousand services from one instance
Distributed architecture with up to several hundred instances
Minimal hardware requirements on server and client-side
Highly automated
Let Checkmk do the work for you
Auto-discovery, auto-configuration and automated agent updates
Automated monitoring for dynamic ephemeral infrastructures
Powerful API enabling integrations with other ITOM/ITSM systems
With Checkmk monitoring is where you start.
Our lively open community is focused on sharing monitoring knowledge and best practices. Together we combine the deep-know of our users in their domains with our creativity to build the best solution for monitoring IT.
We believe in the best-of-breed tools approach — choose the right tool for your needs. Thus, we build strong integrations with other tools to put our world-class monitoring solution at the core of solving business problems.
Checkmk is the fastest route to monitoring your complex and hybrid IT infrastructure.