Checkmk
Enterprise Edition
A state-of-the-art monitoring platform for servers, networks, applications, cloud services, and much more. Packing advanced features and customizable dashboards to cover every use case, the Checkmk Enterprise Edition comes with enterprise-grade support and unlimited scalability.
Start Free Trial

Powerful automation
Leave configuration and operation of your daily monitoring tasks to Checkmk REST API. Centrally manage your monitoring agents thanks to the power of the Agent Bakery.
Massively scalable
Monitor from small- to world-scale networks with ease. Thanks to the distributed architecture and high-performance core of Checkmk Enterprise, scaling your monitoring up to hundreds of thousands of hosts is no problem.
Keep up with dynamic IT
Auto-discovery of hosts and services maps changes in real time in your monitoring, keeping it seamlessly updated. Checkmk Enterprise is hybrid IT ready, able to collect data from dynamic container services and on-premises hosts.
Monitor any workloads
Comprehensive monitoring for every type of infrastructure. Unparalleled coverage of both on-premises and cloud workloads.
Fast problem identification and root cause analysis
Multi-cloud ready: AWS, Azure, and GCP
Support major Kubernetes distros: vanilla Kubernetes, AKS, EKS, and GKE
Scalable monitoring, distributed architecture
Ready for every operational need
Fully automated monitoring through APIs, auto-discovery, and auto-configuration of plug-ins. Multiple customizable dashboards to check how your infrastructure performs in real-time.
Agent-based and agentless monitoring in one solution
Auto-discovery of hosts and services
Agent management with auto-updates
Customizable dashboards for modern data visualization
Advanced filtering capabilities with Tags and Labels
Powerful, extensive REST API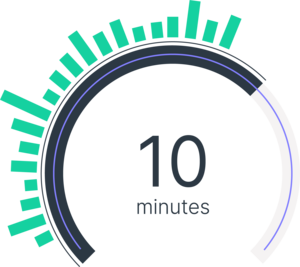 Advanced monitoring features
From zero to monitoring in minutes. Advanced monitoring agents to keep up with the dynamic nature of a modern infrastructure.
Enterprise-grade security and data protection
Communication encrypted via TLS
Advanced analytics for prediction of trends and resource utilization
Smart alerting to reduce notification overload
Hybrid IT monitoring platform
Broadest collection of vendor-maintained plug-ins (2,000+) on the market. Highly scalable monitoring solution for hybrid networks.
Scalable up to hundreds of thousands of hosts
Extensible plug-in system
Seamless integration with major ITOM/ITSM tools
High availability with Checkmk's virtual and physical appliances
Designed to be secure: access control via SAML, LDAP/AD, and 2FA
Smart, granular alerting to reduce notification overload
Low Total Cost of Ownership (TCO) due to fair pricing, automation efficiencies, small operational footprint, and rapid deployment
Checkmk Enterprise Editions
Experience the features of Enterprise Edition in a small environment
---
After 30 days
For up to 750 services
Community support
---
For free
Try now
Take the hassle out of monitoring with enterprise-ready features and support
---
Powerful hybrid IT monitoring
No limitations
Distributed monitoring
Enterprise-grade support
---
From €65 /month
See pricing
Provide powerful enterprise monitoring to your customers
---
All features of Enterprise +
Advanced instance management
Cross-customer dashboards
Strict data segregation
---
Contact sales
Contact sales
FAQ
Yes. The number of Checkmk instances used for configuring your monitoring is completely unrestricted. The total number of monitored services is used to determine the subscription size.
Yes. The Checkmk Enterprise Edition has no limit on how many servers you can monitor. The pricing is not based on the number of servers you monitor – rather, the total number of monitored services is used to determine your subscription size. Find out more about our pricing.
No. The price is determined solely by the total number of monitored services.
For a typical data center you can expect to have around 30-70 services per host. But naturally it makes a difference if you, e.g. monitor a switch only with PING, or a database server with 50 Oracle instances. Try out our services calculator.
The number of productive monitored services is used to determine the appropriate subscription level. This number can be found in the top left of the Checkmk interface's Tactical Overview. If it is the case that you operate Checkmk redundantly in a HA-cluster, the services will not be double-counted. Test systems for evaluating Checkmk versions, etc., are also not counted. If multiple Checkmk instances are in use, then the sum of the services over all of the instances in your business is used to determine the subscription level. Standalone or single HA-Cluster: in your monitoring site, under the host on which your site is running, you can find a service 'OMD MYSITE performance', which has a graph tracking the number of monitored hosts and services. Alternatively, you can search for 'OMD' in the quicksearch to find this service. If the agent on the Checkmk server is older than version 1.2.8. the history of the number of services has to be assumed from the "Check Performance" graph. Distributed Monitoring: the graph already mentioned is available for each site. You can add these graphs to a shared, custom graph to get the total number of services over all sites, and then summarize these.
The Checkmk Cloud Edition includes all features of the Enterprise Edition. The best way to test the Enterprise Edition is to use the Checkmk Cloud in Trial mode. Features that are exclusive to the Cloud Edition (e.g., cloud dashboards, push agent, etc.) are marked as such in the GUI, so you won't risk testing anything that won't be available later on. You can also continue using the Cloud Edition in Free mode for as long as you want. Free mode does not require a license and is limited to 750 services and one site.
The trial is a full-fledged and unlimited version of the Checkmk Cloud Edition. You can use all features, and monitor as many services as you need. The trial is valid for 30 days.
The trial expires after 30 days, at which point your site can either be licensed as a paid subscription, or you can continue using it for free for as long as you want. In the free state, your site will be limited to 750 services and one site.
You need the license option "Managed Services Use" whenever you monitor IT infrastructure that you operate for or provide to a "third party". A "third party" is a company that is not legally part of your company, i.e. it is not an affiliated company, shareholder, or have other similar interests. The third party is simply a customer. It is irrelevant whether the third party itself uses the software or whether you use it only internally, for example, to ensure your own service level agreements towards this customer. It is also irrelevant who owns the infrastructure and whether this infrastructure is located in your data center or in that of your customer. Please contact sales, if you have questions regarding the Managed Services Edition.
Ready to explore the full feature set of Checkmk?
Download the free trial and see it in action.