We count in smart and innovative people to solve our customers' future challenges today
Flat Hierarchies
We aim to keep management overhead to an absolute minimum in a dynamic environment
Flexibility & Family
Each employee has the flexibility to set his/her own work schedule to family needs
Team Vision
A Team full of creative problem solvers and Open Source enthusiasts
DEI
A unique corporate culture in which we emphasize Diversity, Equity and Inclusion
Remote or hybrid work
Choose between fully remote and a highly flexible hybrid setup, with a modern office in central Munich
Events
Regular onsite events of all sorts with the team and company
Meet the team
Our team at Checkmk is a high achieving group of passionate individuals dedicated to a simple, yet inspiring mission: to ensure that the world's IT backbone never fails.
Each of our 150 team members –coming from more than 30 countries– brings unique expertise, allowing us to remain at the forefront of innovation.
As we strongly believe that a friendly, informal, and collaborative atmosphere is crucial for fostering creativity, we do whatever it takes to create an enjoyable work environment.
We thrive on cross-department collaboration and are empowered by a shared commitment to excellence.
Join us on this exciting journey as we continue to grow, and make a substantial impact in the world of IT monitoring.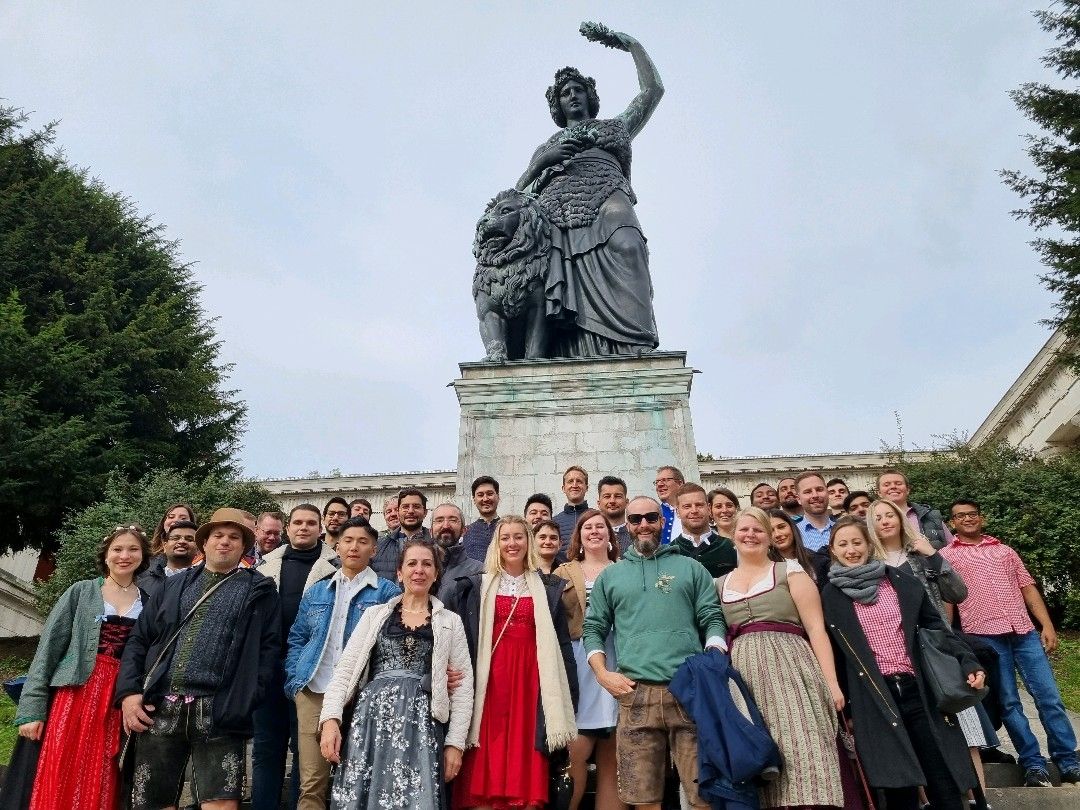 Head of Administration




Head of People, Development & Training




Teamlead Support






Engineering Manager

Consultant & IT Admin




Consultant & Support

Consultant & Trainer


Consultant & IT Admin




















Head of Customer Support

Site Reliability Engineer


Web Developer & Tech Lead

Analytics & Video Production


Product Management
Product Management

Product Management


Product Management















Manager Revenue Operations



People & Operations




Business Service

Business Service


Working Student People & Training

Working Student Sales Support

Working Student Development

Working Student Product Management

Working Student Development

Working Student Sales Support

Chief Cuddle Officers
We are looking for
Developers, Consultants & Support, Marketing & Sales
Creative problem solvers
Open Source enthusiasts
Enjoying customer interaction
Tech-savvy and fan of new technologies
Fluent in English, ideally conversational or fluent in German
Didn't find a job role that fits you? Get in touch by sending your CV and letting us know why you want to join. We look forward to hearing from you!
Process
Say Hello!
Send us your CV along with why you'd like to join the team and we'll get back to you as soon as possible.
Let's talk
In a friendly Zoom call, we will get to know each other and talk about the details of the vacancy.
Meet us
Depending on the role you will have several interviews via Zoom and get to know the team. If you are in Munich, we will have at least one session in the office.