Get Involved with the Checkmk Community
Be part of a community who helps ensure that the world's IT backbone never fails. Here are some information on how to get involved!
Join the forum
Keep yourself updated with announcements about Checkmk, ask questions and join discussions about IT monitoring.
Share your ideas
Help improve Checkmk by sending your product suggestions or creating a pull request for a bugfix.
Contribute extensions
Develop your own extensions and submit it to the Checkmk Exchange.
---
Checkmk Community Calls
Meet other people in the community through our virtual Community Calls. In this sessions we discuss updates around Checkmk, answer questions and take the community's feedback. Watch the Community Call recordings here.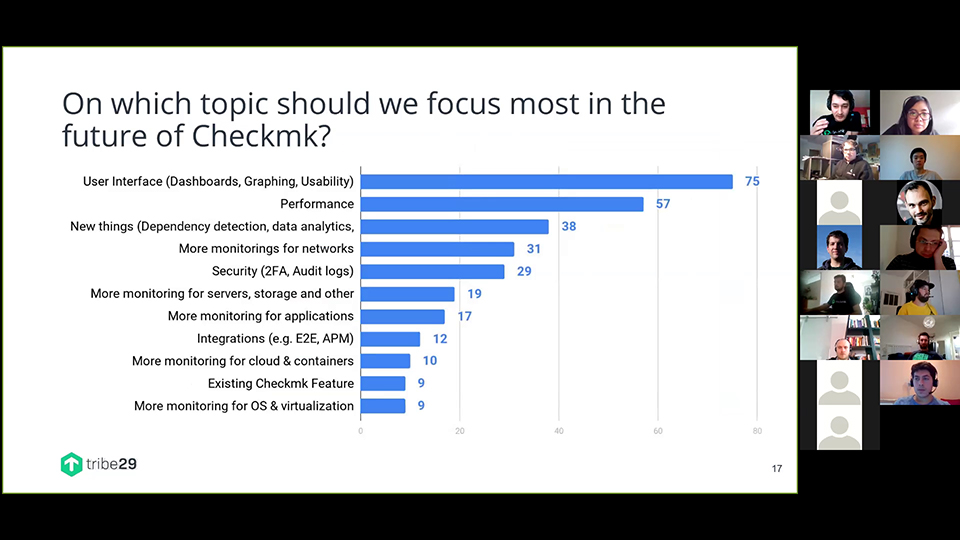 Localize Checkmk
Join Checkmk contributors who want to make Checkmk available in their own language. Want to add your language to the list? Just post in the Localization category in the forum!
---
---
Stay in touch! Sign up to our monthly newsletter
Sign Up