The adoption of innovation in the field of IT is crucial for any organization, since it helps them to stay competitive and improve their business processes. However, given that more and more disruptive technologies are on the market, we wondered if IT professionals feel more pressure to implement and manage them. After all, innovation usually requires learning new skills. To drill deeper on this point, we did a survey to see how sysadmins and other IT professionals deal with the change and how they manage to stay on top. This blog shows you the results of the "Dealing with Disruption Survey 2023" by tribe29.
The results show expected, but also surprising points. For example, yes, the struggle is real. Expectations towards IT departments are high and although our respondents stated that it has always been part of their job description, more than 93% said that they will be required to learn new skills for their current job in the next 12 months. 89% of the respondents agree and strongly agree that to be able to use the latest technologies, IT professionals are under more pressure to learn new skills.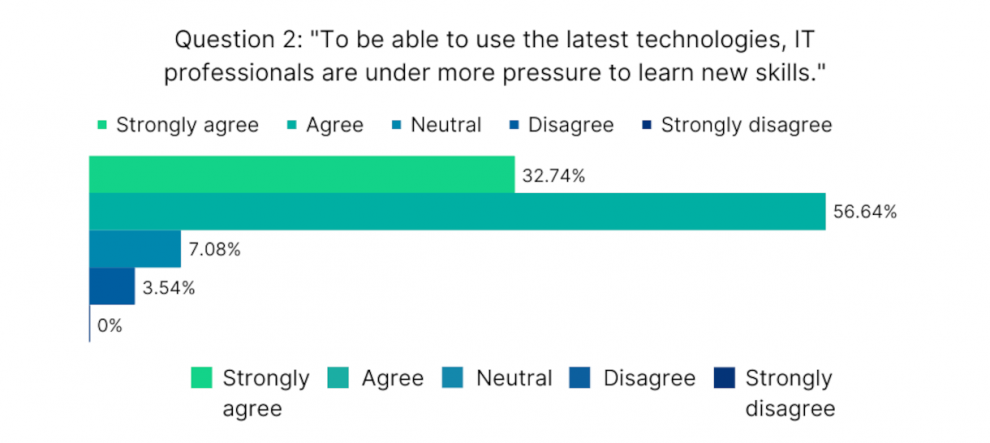 Sysadmins focus on tools for support
When it comes to handling the challenge, providing standardized training is only the second most common option. Most IT professionals agree that the most important thing to have, are the right tools. Options like outsourcing certain activities or hiring new people for new technologies were not as popular. You would expect that IT professionals would focus on improving the way they learn new skills. Yes, they do, but the results also show that IT professionals value the right tool-set even more than better training options.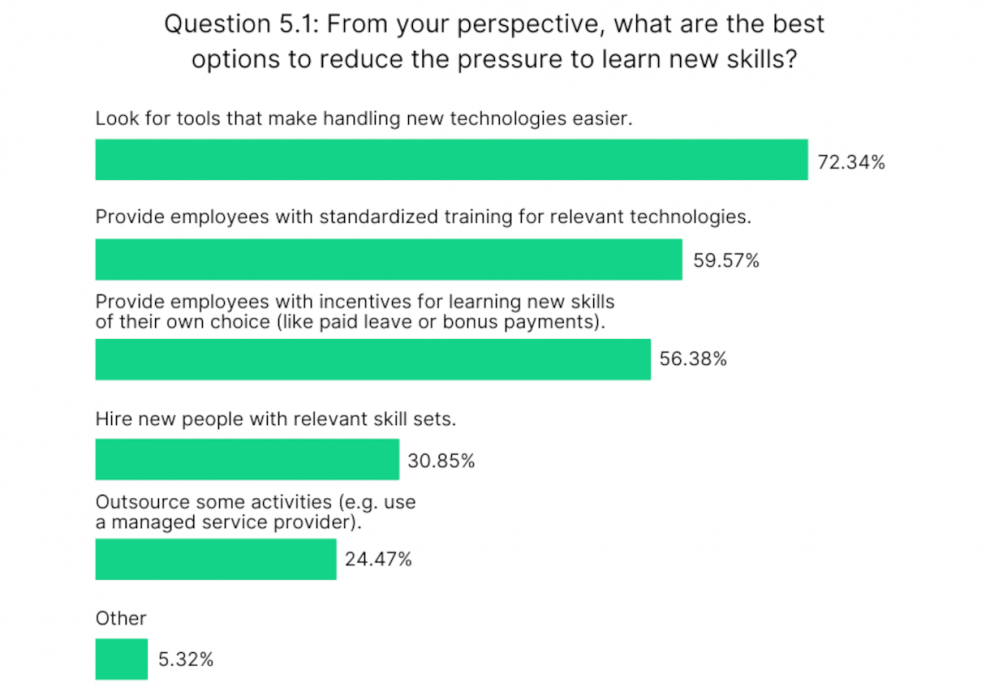 Learning new skills is a must, but people still prefer tools over training. Why is that? The next question shows that the satisfaction with the training options itself is not the reason behind that. 34% agree or strongly agree with the way their organization is providing options to learn new skills, and 36 % stay neutral on this point. You cannot say people are tired of training or frustrated with the options they have.
We asked the respondents who were not satisfied with their training options why they feel this way. Most stated that it is not as much the training itself, they are unhappy about, but rather lack of time for training (63%). This is a hint to why so many IT professionals rather look for the right tools: They cannot spend more time on learning all the new skills necessary. To work more efficiently, IT professionals are exploring tools that help them to deal with all the new technologies.
Monitoring is the tool of choice to save time
Looking for new tools is a very genuine answer, but the survey asked about what people have been learning in the last year, as well. There are two hot issues that stand out: "Infrastructure Monitoring" (70.11%) and "Automation/Configuration Management" (64.37%) are leading the field.
Related to that, we also asked about the most important technology trends in the next three years. The results are not as unequivocal as for the previous question, but there is a focus on building up integrated monitoring stacks: 75% of all participants responded that this area is very or somewhat important for their day-to-day work in the future.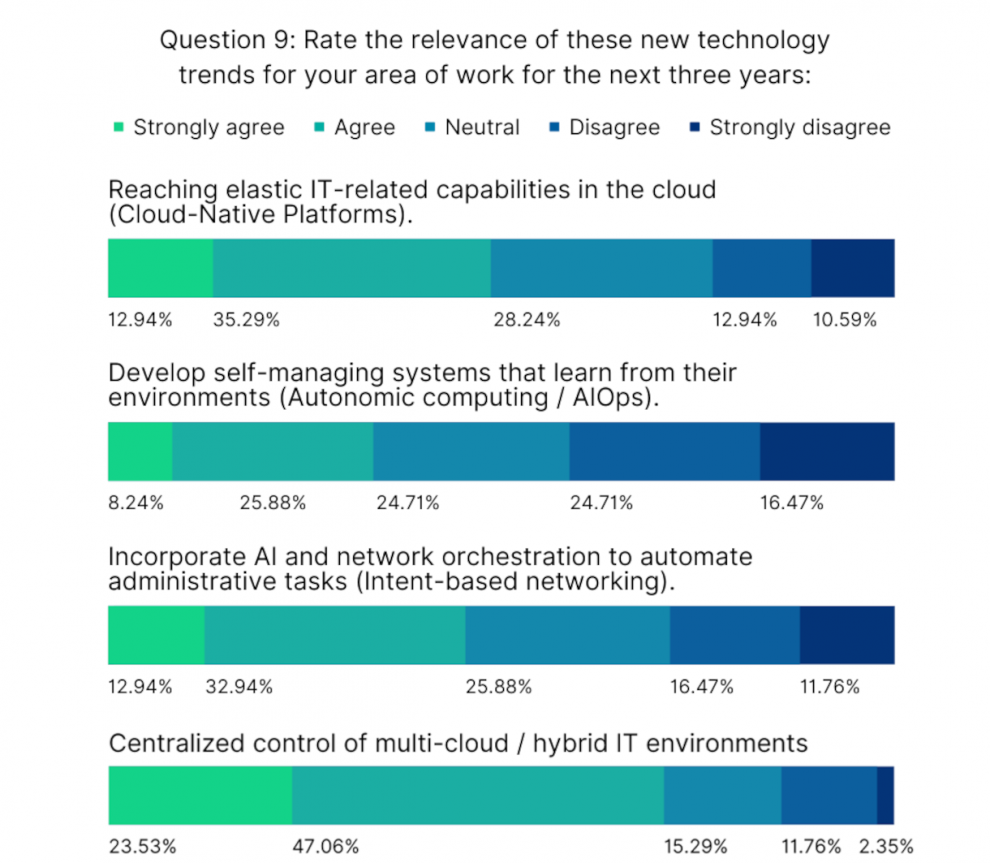 If you put these insights together, it appears that IT professionals view monitoring as essential for adapting the latest technology. Monitoring is all about ensuring peak performance and reliability of IT infrastructure, without the user being forced to check on every detail all the time. When looking for tools to deal with new technology, IT professionals focus on monitoring, because it saves them time.
Read the full survey for more insights
These are just a few learnings from our Dealing with Disruption Survey. We also asked the 119 participants about their opinion on the latest developments, their motivation to learn new skills and their conception of leadership. Did you know that 75% of respondents have more than 10 years of professional experience? Benefit from their insights and download the full survey.
---