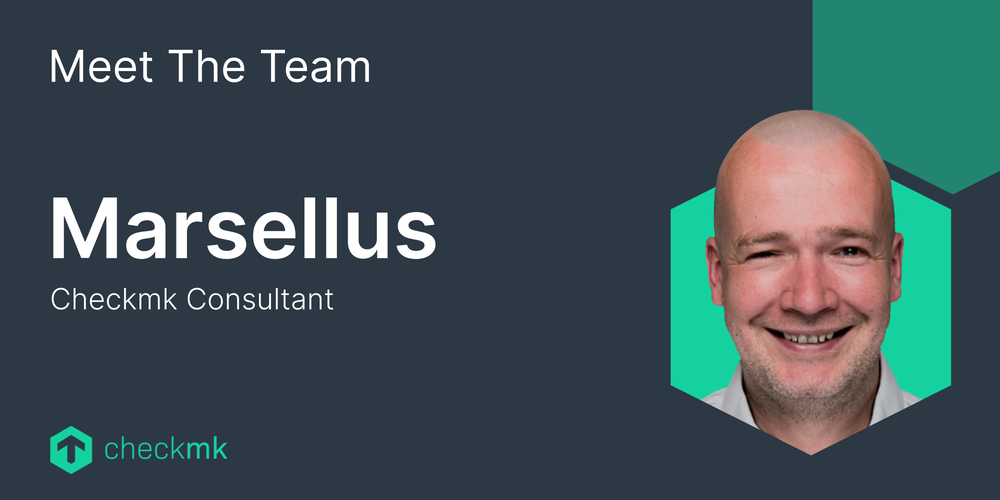 Marsellus Wallace
Hi Marsellus aka Marcel Schulte, it's a pleasure. As maybe THE face of Checkmk for our clients and customers, we are excited about this interview and your answers.
Hi Marsellus, thank you for taking the time. Please share a short introduction about yourself.
My name is Marsellus Wallace. Since 2016Q3, I am a consultant and trainer in our company. Those who have seen/met me before, sometimes remember various hairstyles :-))
What made you decide to join Checkmk?
I was already using Checkmk for one of 'my' customers at the time and was intensively involved with the product. I once mentioned to Mathias at a training session in Munich that I could also imagine working for him, but not in Munich. That was the end of that for the time being 😉
Then in 2016, Mathias called me and said we should start the conversation again…
What fascinates you most about your job at Checkmk, and what are your tasks?
As a consultant and trainer, I am responsible for support, pre-sales questions/demos and Checkmk training – as well as consulting, whether on-site or remote. The biggest incentive for me is the contact with our customers and to see how they use Checkmk.
In our team I find the cooperation great – everyone is ready to help and even after work you can usually find someone with whom you can have nice conversations, not only professional ones.
What tools/technologies do you work with in your team?
In support, we work with Jira ServiceDesk, where our customers can open tickets. If we need to do something on the customer's system as part of a ticket or consulting assignment, we use common tools such as Zoom, TeamViewer, WebEx and MS Teams to do this.
Internally, we work a lot with Slack – in addition to email – as a quick means of communication for questions and answers within our teams and across teams.
Describe in your own words the relationship between Checkmk and customers? What makes up this relationship?
Usually, we have a good relationship with our customers. Mostly, of course, this is due to Checkmk and the fact that not only we are convinced of the product. But there is also the fact that we often know our customers personally, be it from phone calls, support sessions or actual 'real' meetings, and we also get along well with them on a personal level. Maybe we should start a survey among our customers on the last point, to see if they see it the same way we do…
Is there anything that currently bothers you about your job?
The pandemic sucks! Period. No, seriously, I would describe myself as a field worker, and it's about time we were allowed/able to go to customers again! Remote is usually no problem, but in person on site is always something different and automatically creates a completely different mood/connectedness. I am simply a person who prefers personal contacts.
Explore open positions at Checkmk
We count on smart and innovative people who can help our customers become more secure and resilient.