Why you should monitor your Windows servers
Windows is still the most popular desktop operating system and, depending on the size of the company and its requirements, it makes sense to run servers with Microsoft Windows as well. Windows servers are considered easy to configure, and are a good fit in homogeneous Windows environments. They work well with corresponding clients and databases.
Servers running on Windows are often at the center of a companie's IT environment, and the connected Windows clients are usually employees' workplaces. A server failure or performance problems can immediately affect the overall performance of an organization. The continuous monitoring of Windows servers is therefore an absolute must.
 However, monitoring must not become a burden for IT teams who despair of complex configurations, and the maintenance of tools. The monitoring should fit into the Windows ecosystem and it should not slow hosts with oversized agents or too many requests.
With the free Checkmk Raw Edition, you can monitor all of the servers in a network – with no limit to the number of hosts or services. The open source monitoring tool can of course also be used as Docker Container.
Checkmk has done a really amazing job of making the information you need easily accessible and with good readability.
Adam G. -
Director of Technology
Four essential points for Windows server monitoring with Checkmk
Expertise in the Windows ecosystem
Checkmk has an own Windows development team. We therefore have a lot of experience, and we understand the way Windows works.
Lean agents
 Checkmk provides agents as an MSI file for all common Windows versions. Monitoring via SNMP is also possible.
Hybrid environments and server virtualization
 In addition to on-premises servers with Windows, Checkmk can monitor cloud servers in Azure, or virtual servers in Hyper-V.
Easy to get started and user friendly
 No Linux knowledge is required to be able to operate Checkmk, and the monitoring is managed entirely via the graphical user interface.
Understanding Windows systems and servers
Not only can Windows servers themselves be maintained via their graphical user interface, they also enable companies to easily manage more complex server landscapes. Typical Windows servers are, for example, Microsoft SQL databases, Microsoft Exchange as a mail server, or Microsoft Dynamics CRM for customer care.
If companies use Microsoft Office, it is also advantageous under certain circumstances to run web servers with Windows as well. For example, to better supply the company homepage with data from the Windows applications.
Microsoft's ecosystem continues to grow. Thanks to Azure, Microsoft is successful in the cloud area and it also provides a powerful virtualization platform with Microsoft Hyper-V. This of course also affects server environments and their monitoring.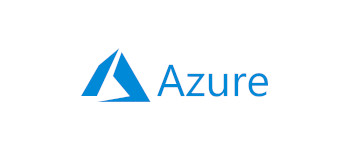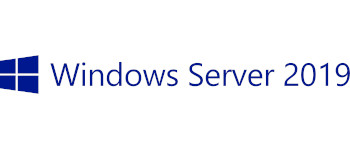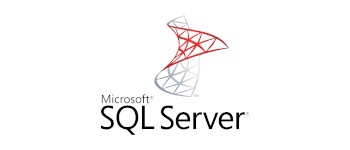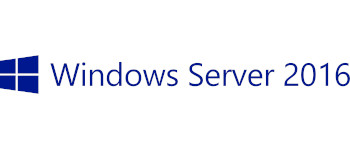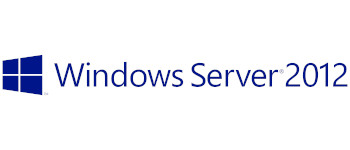 Special features for monitoring Windows servers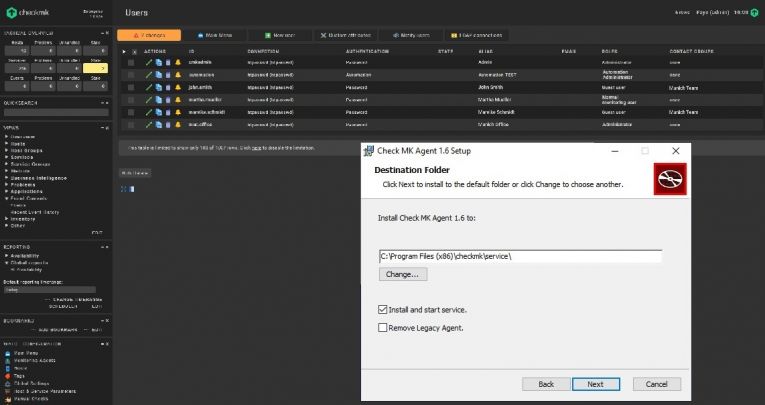 The Windows source code is manufacturer-specific, so it is therefore important that monitoring software has the know-how to monitor Windows properly. Microsoft provides documentation for its products, but practical experience is also important.
This is the only way that companies – alongside the general information for server monitoring such as CPU, RAM, partitions and network – can also monitor the the system's internal values. This is about services, processes and applications on the Windows systems.
With the Checkmk agents you have an optimal data basis and can, for example, check whether certain services have been started or have a desired status. If a user ends the anti-virus program or deactivates its autostart, for example, the monitoring detects this.
Checkmk also keeps an eye on the patch level for you. Windows Server Update Services (WSUS) helps roll outs and the managing of updates. Nevertheless, the Update Service from Microsoft does not record individual systems. Monitoring enables you to identify the exact version of your assets, and ensure that no server misses an important update.
Windows server monitoring for experts
Most Windows admins are familiar with the Event Viewer. Log files are also valuable for monitoring and companies should also include them in IT monitoring. Checkmk has a own extension for standard event logs and offers an easy entry into the log monitoring of Windows systems.
Checkmk also enables the integration of users from the Active Directory. It supports LDAP-based services for user management so that you can automatically include and manage users from these central directories in the monitoring.
There are a number of useful integrations that simplify the monitoring of Windows environments in everyday IT life. For example, Checkmk supports Windows Remote Desktop Services (RDS), DHCP and Microsoft Office 365. For MS Office packages, Checkmk allows you to monitor licenses and service packages, for example.
With Checkmk we can quickly monitor basic areas of our systems. The hosts' agents and the server-side verification of the checks are a great help.
Moritz S. -
Unix System Admin
Keep an eye on costs for Windows server monitoring
Windows has always been a commercial product, but you can still monitor Windows servers with Open-Source-Tools like Checkmk Raw Edition completely free of charge. Depending on the size of the company, it makes sense to use a tool with enterprise features and support.
The architecture of the monitoring is also an important point in the Total Cost of Ownership (ToC). With Windows systems in particular, the hardware requirements for monitoring increase very quickly. This means not only higher costs for hardware computing power, but also unnecessary spending for Windows Server licenses if your monitoring tool needs Windows as the host system.
The Checkmk Enterprise Edition uses a specially developed micro core, and the entire architecture is optimized for performance. This is particularly important when monitoring very large environments, as companies then need less additional computing power and memory. In addition, you do not need Windows Server licenses for Checkmk instances. This means that your IT monitoring can be scaled optimally and efficiently.
Companies should also consider the increasing dynamics of their infrastructure. Microsoft is particularly involved in the cloud and virtualization area. Therefore, a monitoring tool should not be an obstacle when migrating to the cloud, or server virtualization. Ideally, you have a tool in use that offers you an optimal monitoring solution in all environments, whether on-premises, hybrid or multi-cloud.
This is how monitoring Windows servers works
Checkmk has been used in a lot of organizations to monitor Windows servers for many years. The best way to do this is to transfer the data over the Checkmk agents. In our view, there is no more efficient way to transfer key figures on CPU and memory utilization, hard disk usage, Windows services and processes, network interfaces, file systems and more to monitoring.
The Windows agent is available as an executable MSI package and is installed on the host with just one click. The file is less than five megabytes in size and is ready for use in a few seconds. The agent works in read-only mode, and is tailored precisely to the requirements of Windows systems. It provides the information by default via TCP port 6556 for the Checkmk instance, but you can alter the port if necessary.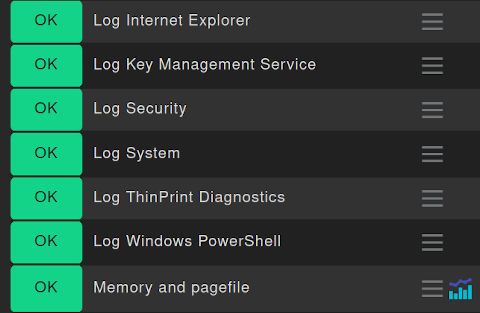 Checkmk also supports agentless monitoring via SNMP. However, the use of agents has proven itself time and again, especially thanks to the agent bakery. This tool from Checkmk allows customization and automatic rollouts of updates for agents.
Checkmk collects more information using agents than when monitoring with SNMP, at the same time the data is transported more efficiently, so that its footprint in the network is smaller. In theory, Checkmk can also take data from Windows Management Instrumentation (WMI), but this leads to high resource consumption, especially on the host, so we do not recommend this.
Microsoft has been one of the world's leading software companies for many years because it has repeatedly adapted its products to the changing requirements of the IT world. The ability to change or reposition is particularly important in the area of IT infrastructure.
Monitoring tools should therefore not only collect all information, but also process and pass it on individually. With the visualization options of Checkmk, you can analyze all processes in graphics and diagrams and pass them on to other tools. This helps in planning and evaluating infrastructure.
Checkmk helps with the coordination of possible updates, the preparation of maintenance windows, or with incident management. In addition to the coordinated automated information from users, you can already map workflows in monitoring through the available integrations. Checkmk integrates with tools such as Slack, Mattermost, Opsgenie, VictorOps, Jira, ServiceNow or PagerDuty to set up processes correctly.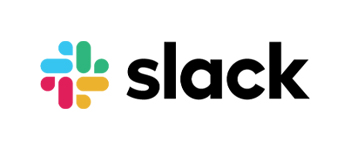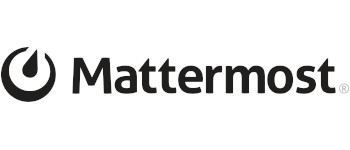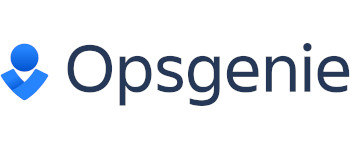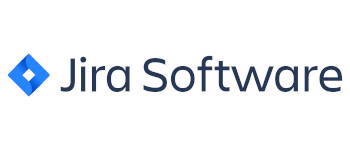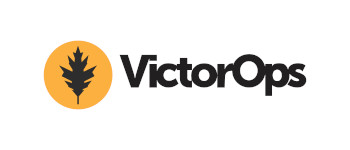 ---
Frequently asked questions about Windows server monitoring
Does Checkmk need its own Windows Server license?
No, Checkmk can be set up under common Linux server distributions (SuSE SLES, RHEL, CentOS, Debian and Ubuntu). Checkmk is available as a Docker container for operation under Windows. There are also no costs for the server operating system when used as an appliance.
Do I need knowledge for Checkmk?
No, you can easily set up monitoring as an appliance (virtual or physical) even without Linux knowledge. There are also Video tutorials and a detailed manual, so you can set up Checkmk yourself without extensive Linux knowledge.
How much does Checkmk cost?
The Raw Edition is 100 percent open source and is unconditionally free. The Free Edition allowing the monitoring of up to 10 hosts is also free.
Try Checkmk for free!

Download the latest version of Checkmk Enterprise Free Edition today and see it in action.