WHITEPAPER
Trends in IT Operations
Learn how the pandemic affected Sysadmins' jobs, most relevant projects in the past 12 months, shifting trends in IT monitoring, opinion of the Sysadmin community on the future of work and much more.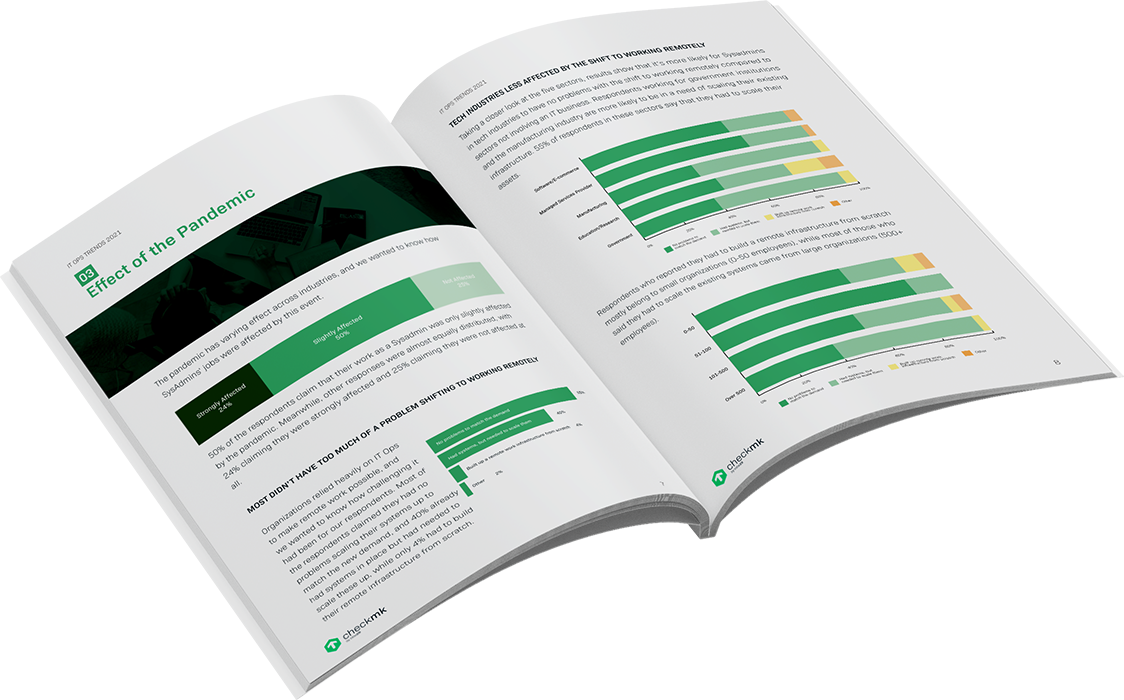 We ran a survey to determine the trends in IT operations which had over 200 respondents from the Sysadmin community. We wanted to know the topics that emerged as a priority under the new working conditions, and the expected effects of these changes on IT teams' work in the next years.
Contents:
Tasks involved in the shift to remote work
The most relevant tools and projects for IT Ops teams in the last 12 months
Trends in IT monitoring
Expected changes to the jobs of Sysadmins
Insights from the Managed Services Providers, Software, Education/Research, Manufacturing and Government sectors.
Or access it with your Checkmk Forum account here.