Our very first tribe29 community call took place a few weeks ago, and we are glad that so many of you either joined directly or watched the live stream on YouTube. In case you missed it, the recording is available online. It was no coincidence that we organized the call as one of the first community actions after the Checkmk Conference, because then we literally asked "Would you like community calls?" during the community fireside session in the evening. And 85 percent of the participants said yes. So, it was no surprise that many of you joined in and made our call a success.
Wontek Hong from tribe29 spoke about the current progress of the Prometheus integration. It was also interesting to hear the feedback from the users, who already have experience in using Checkmk and Prometheus in parallel. If you want to share your feedback about that topic, the call, or see some of the other responses, you can do so in our forum.
Sharing experience is a big benefit and I think it is worthwhile to recap some of the polls from the conference here. During the Community Call Martin Hirschvogel from tribe29 had already shared some data, but there is still more to discuss. At the conference we had great input from monitoring experts, and this blog aims to flag out some takeaways that are interesting for the monitoring community.
Insights beyond product development
The integration with Prometheus is now available in the Feature Pack 2, and this will keep us busy for a while yet. In the Community Call Wontek showed how you can integrate Prometheus exporters or create Checkmk services via PromQL queries. So far, you can integrate the kube-state-metrics, cAdvisor and node exporters. More are planned, and we thus asked you.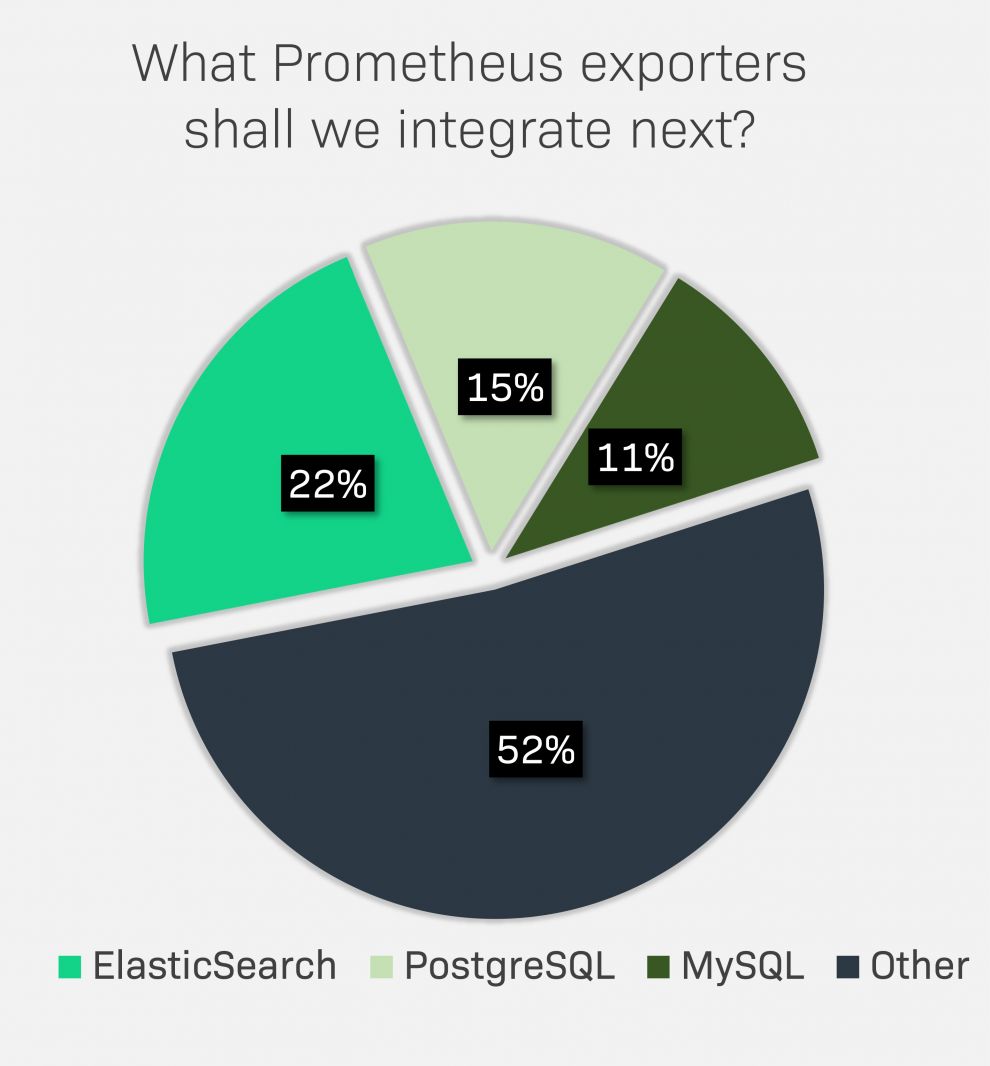 The polls during this year's Checkmk conference showed many wishes you have, such as which Prometheus importers should be integrated next. The three most named exporters were ElasticSearch, PostgreSQL and MySQL.
If you are familiar with Prometheus, you will know that there are many exporters, so having two databases in the top three tells us that database monitoring is important – not only for IT admins, but also for developers. In the modern age of agile software development and DevOps, we are sure that the integration of developer tools and IT infrastructure monitoring opens a huge window of opportunity and allows integrating the two worlds.
The results from one particular poll are very interesting for people that are fairly new to the world of IT monitoring. During his session on the new user experience Checkmk founder Mathias Kettner asked the participants to reflect on what would have made their start with Checkmk easier. Most of the attendees have been long-term users and they gave us their feedback. They could choose up to three of the answers from those we provided.
Over the last few years, we have put a lot more effort into our user manual. Now it covers all important features of Checkmk, and provides much more detailed information. We will do our best to keep it up to date with the fast development of Checkmk, so that both beginners and experts in monitoring have a good source to learn more about Checkmk.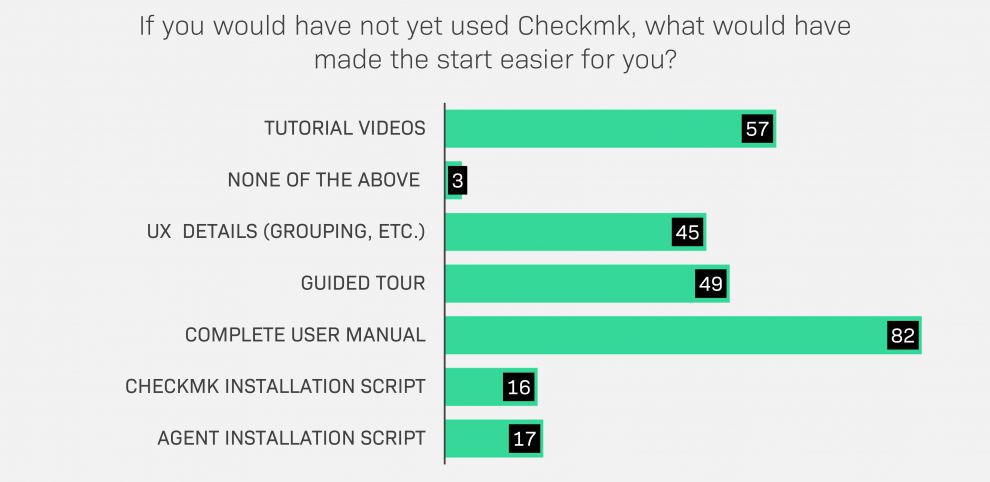 In general, it also says something about the way people use monitoring tools. I think one takeaway would be that IT monitoring is a very broad topic with many areas that you need to keep an eye on. Learning how to use it is a process. Depending on your IT environment, the challenges you face are very different. There are many assets, and many changes happening every day. It is good to learn a few basics by attending a training, or watching a couple of tutorials, but in the long-term, you will face your own individual problems. For that it is important to have a handbook with all the information you might need in any particular area of interest.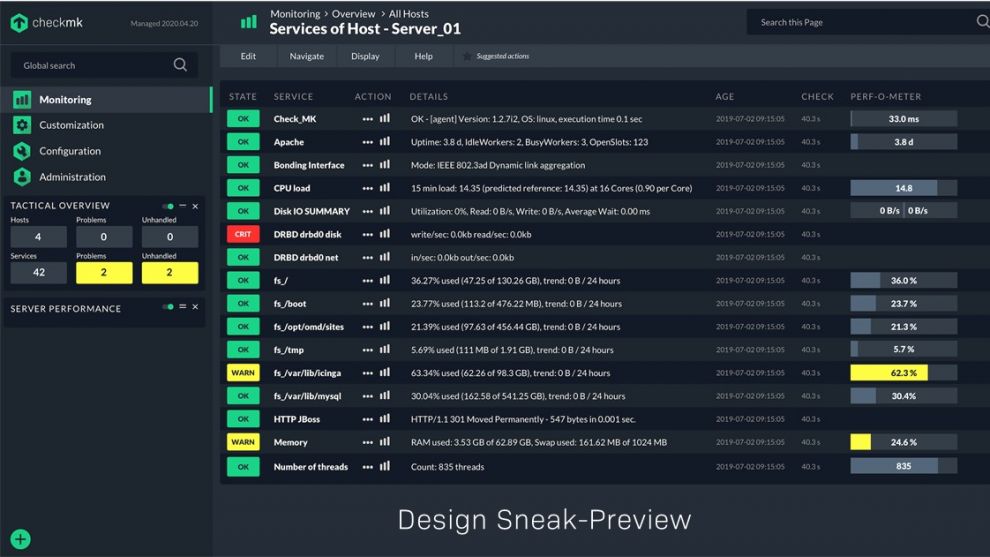 Mathias has made sure that improving the Checkmk user experience will be a key priority, and he presented a few ideas and mockups. The feedback from the live polls was great, and we are especially happy about one poll: The question "All in all, are we on the right track?" We asked this question at the very end of the session, and out of 145 votes 144 voted yes. So, more than 99 percent of you agree with the course we are on, and we are very thankful that you trust in us. And we will try to improve, so that maybe we can even convince that one person who does not think that Checkmk is going in the right direction.
---